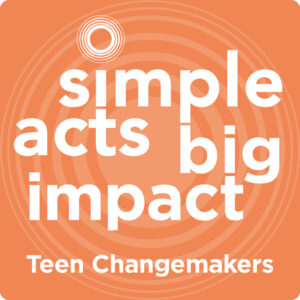 Simple Acts, Big Impact
Natalie Silverstein believes that you don't need to change the whole world to make a big impact. Even the smallest stone thrown into the water creates a ripple. Teens CAN make a meaningful difference – one simple act at a time. Simple Acts, Big Impact: Celebrating Teen Changemakers is a short podcast that highlights and celebrates 'tween and teen volunteers, nonprofit founders, activists, social entrepreneurs and fundraisers. Each week, Natalie interviews a teen changemaker. She hopes that amplifying these stories will inspire other teens (and adults) to take the first step toward making service an important part of their lives.
Do you know a 'tween or teen who is making an impact on his, her or their community? Send them Natalie's way! She can be reached at [email protected]
See below for the latest episode.